"Who are these House Bus people, anyway? I know in detail how they feel about toilets (yeah!) and internet trolls (they're the WORST!) but I don't know anything about them."
Good question!
This week and next, we'll give you the chance to get to know us a bit better! If you're left with an unanswered question, or are extra curious about something, scroll on down to the comments and we'll happily tackle it there.
So...who are you?
I'm Julie Puckett, an actor/singer turned blogger, and I'm from a suburb of Atlanta. I grew up in an average sized home, but always had a fascination with tiny spaces.
In fact, my father built a tiny house for me in our family's backyard when I was little, and it was one of my favorite places to read, eat, and even sleep (weather permitting).
You're a singer?
Yep. Andrew and I started the band The Pucketts while we were living in Chicago, but became really busy with acting work once we moved back to Georgia.
Now we've started a new music project that will debut its first album this year, so be on the lookout! Until then, have a listen to our newest song Home, or head over to The Pucketts.
What do you do for a living?
Lots of things, but primarily I perform with a children's entertainment company in Atlanta, teach acting, and do voiceover work.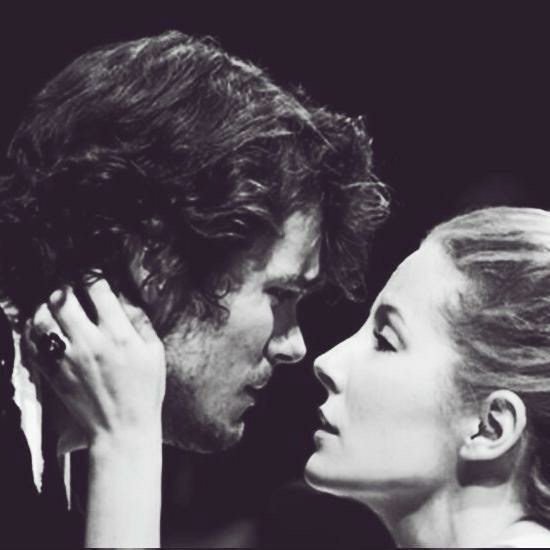 Being an actor is hard work, and also means your income is almost always fluctuating, but it's helped me learn how to go with the flow and, most importantly, be adaptable: I've had to grow my skill set so that I always have something useful to do, and a way to provide.
Has being an actor helped you transition into the world of blogging/vlogging?
Honestly? No. Blogging isn't something I had ever done before, and I hardly knew how to use YouTube, much less make videos for it prior to last year. We're really lucky to have a great editor who has helped empower us to do this well, and that's made it much easier.
Andrew and I are both pretty introverted, so the idea of making videos of ourselves is kind of strange, but we always love the results. They're quirky and fun.
Was the bus your idea?
Yes. Yes, it was. Initially I was all about tiny houses, and I still really love them, but at the time the money we had saved for our nest egg was pretty small, so a well-constructed tiny house was out of our budget.
At that point, a lot of people probably would have given up, but I'm famously stubborn, so I kept on digging until I came across bus conversions.
They seemed like a fair compromise, and I knew we could afford one. I'm not sure what made Andrew decide to go along with it, but I'm so glad he did!
Did you have any design experience?
Literally none. I had only ever lived in rentals, and never had enough disposable income to decorate them how I liked, so this was my first foray into the world of interior design. It was a really fun challenge. I'm already thinking about tweaking the design in here, I enjoyed it so much.
Favorite book:
The Time Traveler's Wife. Or the Harry Potter series. Lofty, I know.
Favorite drink:
Ballast Point makes this Habanero Sculpin IPA that's ridiculous. It's intensely spicy but that's what makes it so interesting. I also love just about anything Creature Comforts does.
Fun fact:
I went to "forensics camp" over one summer when I was a kid. I was definitely unusual, and much more mature than other kids my age, so a few of my teachers suggested it to my parents and they bit.
I think I was too busy having fun to really think about the implications of that suggestion. All my friends were at the pool or learning how to macramé and make dream catchers, and I was over here like, "Let's learn about blood splatter analysis!"
What's your family like?
Well, I'm the youngest of three kids. My dad is what I call the hippie intelligentsia- I could see him being equally comfortable traveling with the Dead, or writing the next great American novel.
My mom is a second-generation American (her grandparents were German), who's also a celebrated folk artist. They're pretty great stock, if you ask me. I might be a little biased.
What actor would play you in a biopic about your life?
Hmmmm. I want to say Jenna Fischer, around the time she started on The Office. I would need someone adept at playing awkward.
Favorite band(s):
The Decemberists, Punch Brothers and Joanna Newsom.