A year ago (almost to the day!), Andrew and I drove six hours north with the entirety of our life's savings in a cashier's check to buy a bus from a total stranger.
And we haven't looked back since.
If you're reading this, there's a good chance you're familiar with the story of how we bought a 1990 Bluebird school bus and made it our full-time home. You may have even seen our home in various places on TV or the Internet. As a special "it's our one year bus-iversary!" treat, I'm going to show you what it looked like before we lavished our blood, sweat and tears on it. Be prepared to be amazed (I kid. I mean, feel free to be amazed if you like. I won't object.)
We strive to be completely transparent when we discuss the work we've done (and not done) on our bus. For good measure: we bought the bus from a cattle farmer who had made it into a makeshift camper for calving season. The plumbing and electric had been done, as well as the wall build-out and basic layout of the bus. The reason we chose a nearly-complete bus was because we had a mere 4 months to do the renovations and move in, and bus conversions are arduous and time-consuming projects that can take the average person years to complete.
Even with an enormous head start, we seriously had our work cut out for us. Seriously. Let me show you what I mean:
::Shudder.::
Four (very busy) months later, we had a much more functional (and beautiful) house to call home.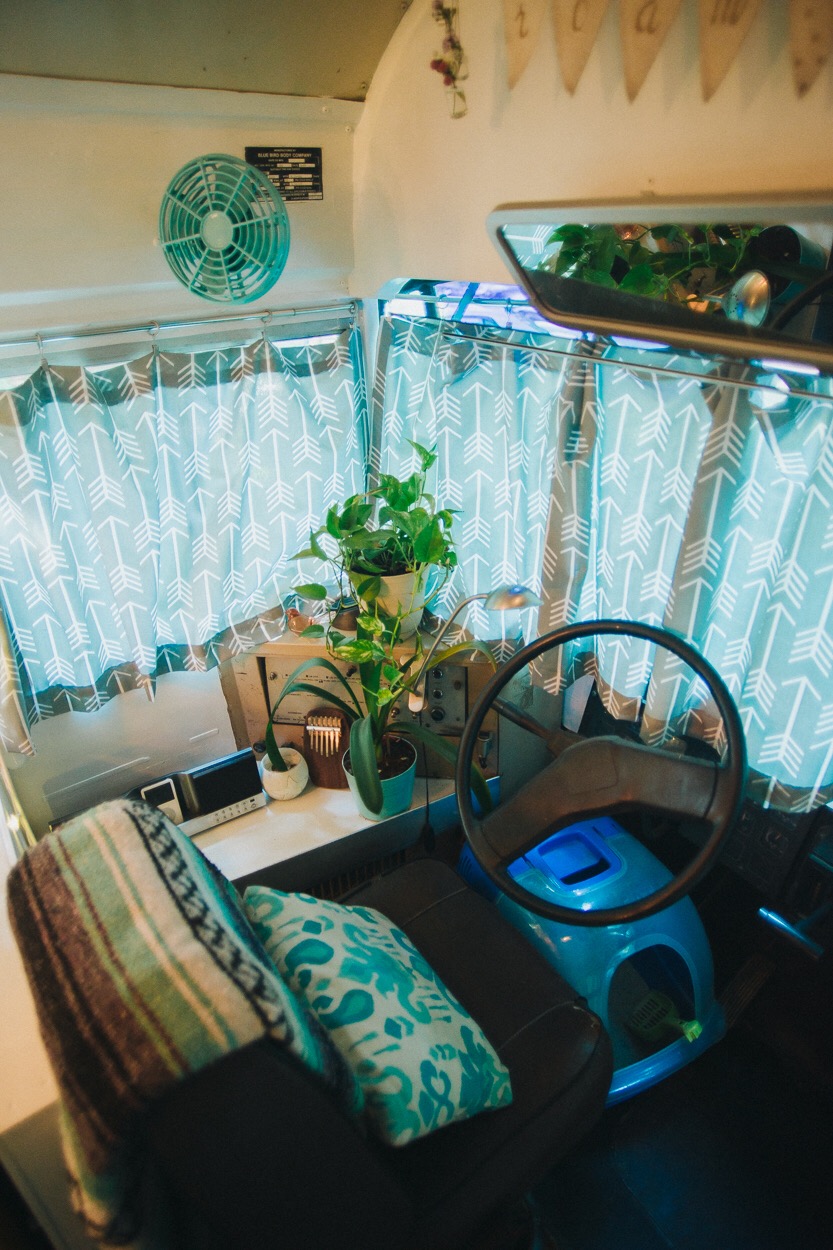 So...what do you think of the transformation? What would you have done differently? Let us know in the comments below!