I can't believe it's already been a year since we moved in, but here we are, a little older and a lot wiser. Just this week we had the Discovery Network come to film a short documentary on us, moved the bus, and had a breakdown right in the middle of a busy highway in rush hour. BUT...that's for another post.
Today, I want to update you on the little ways our bus has evolved since you last saw it. When you live in a tiny house, you are forever tweaking your design aesthetic, and with good reason: everything is right in your face, 24/7, which significantly reduces the time it takes to reconsider a design choice. Every area is a high-traffic area, so that has to be taken into account when selecting fabrics and colors. What will show dirt? What will last? What can easily be bleached back to its original shade? These are all things that influenced the changes we made.

We decided to town down some of the graphic patterns in favor of rich solids, and it's a lot more soothing. Also, our darker rug doesn't get dirty nearly as quickly.

This gorgeous table from Target opens to house storage (which we desperately need). It's now home to all of our shoes!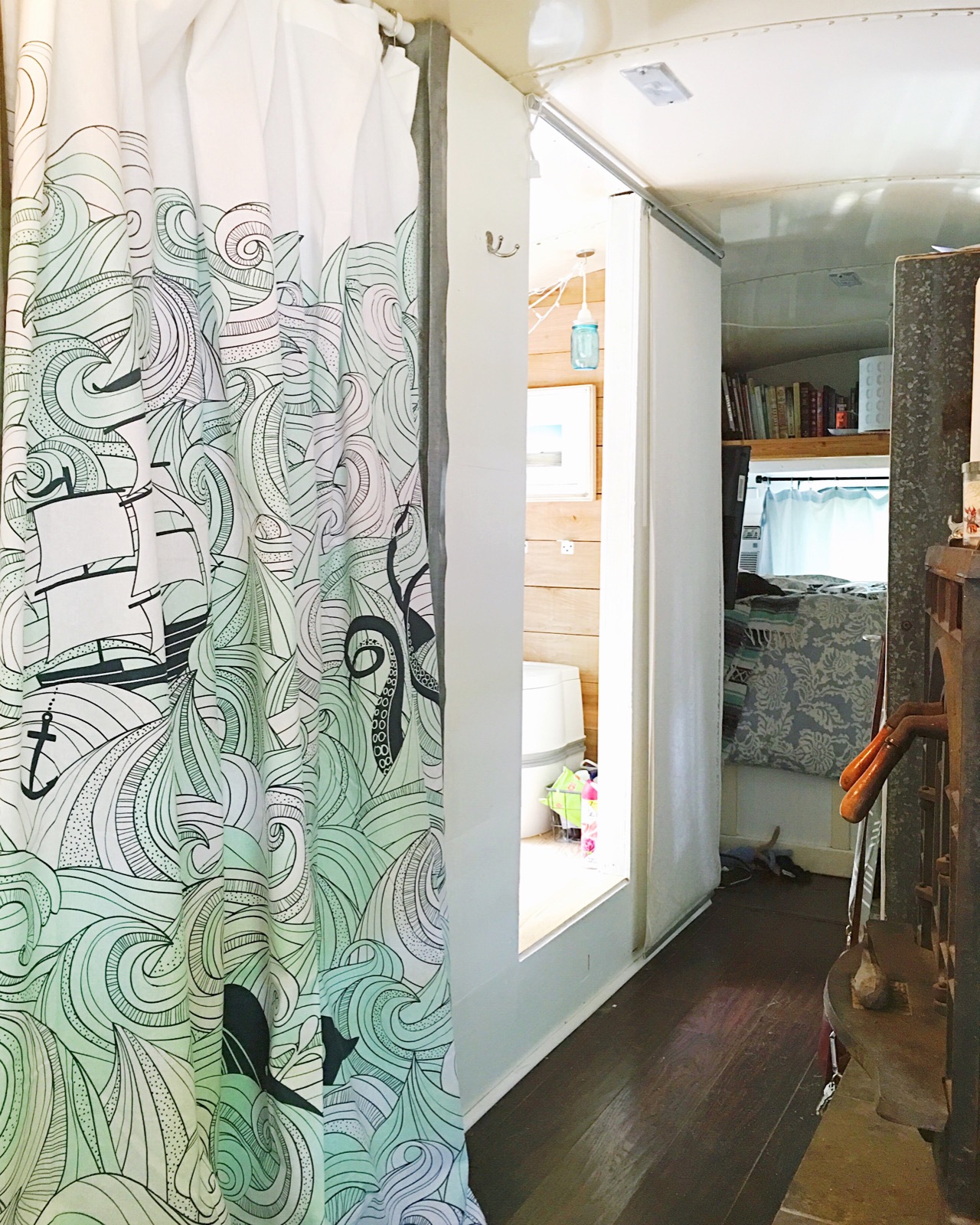 ModCloth sent us this amazing nautical shower curtain I've been pining for for ages, and it's just the right touch of whimsy and color.

Our bedroom got a makeover too! The white duvet is from Bedface, and can easily be bleached (with chlorine-free bleach, durr). The beautiful shams and matching coverlet are also from ModCloth and they are amazing. So soft.
What do you think? Anything you would change?